Portland, OR (Vancouver) to Spokane, WA (Clarkston) (or reverse)
on American Empress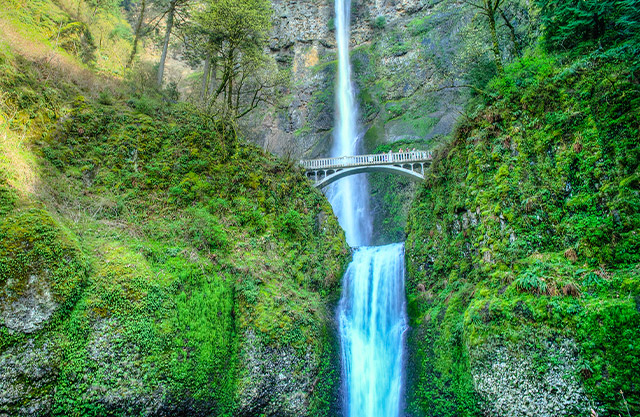 Enjoy the best of the Pacific Northwest aboard our Columbia and Snake river cruises. Choose to cruise from Portland to Spokane, or the reverse for the trip of a lifetime. Embark on a river cruise to see that the natural world is alive here – unlike anywhere else on earth – and through historic sites and locks and dams, it flows. Sea lions sunbathe on buoys as the distant horizon unblankets the sky to reveal its snow-capped mountains between Portland and Spokane.
There is a powerful melody through Oregon and Washington that combines the whistle of wind through tree branch, waterfall crash and birdsong from above. Crystal waters and plunging cliffsides captivate the eye; serenity and relaxation capture the spirit as you cruise down the river.
About American Queen Voyages
The mighty rivers of the United States of America once served as the great highways of early exploration and inspired dreams of discovery. Today, American Queen Voyages re-creates the same sense of wonder, excitement and inspirations with all the convenience and comfort of modern luxury aboard the most elegant riverboats in the world, the
American Queen,® American Empress,® American Duchess™
and
American Countess™
. Traveling in the wake of legends, guests are transported to an era
...