Roundtrip New Orleans
on American Duchess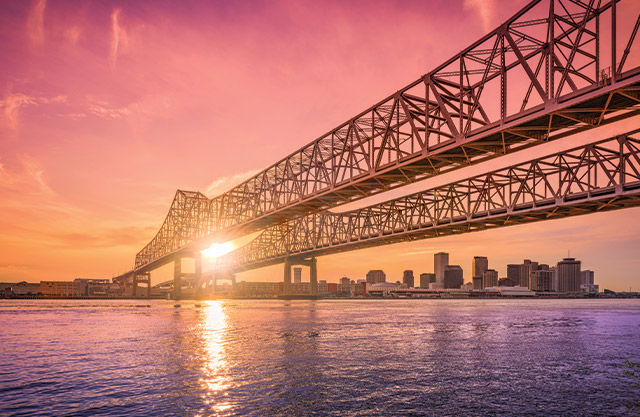 Explore unique sites and attractions along the Mississippi River and admire the beauty of the world around you on a roundtrip river cruise from New Orleans. Uncover the treasures of Lower Mississippi River cities as you indulge in iconic Louisiana cuisine spiced with the cultural flavors of the region's past. Beginning and ending in one of America's iconic cities, a roundtrip New Orleans journey offers a sample of the South with stops in stunning port cities like St. Francisville, Natchez and Vicksburg.
About American Queen Voyages
The mighty rivers of the United States of America once served as the great highways of early exploration and inspired dreams of discovery. Today, American Queen Voyages re-creates the same sense of wonder, excitement and inspirations with all the convenience and comfort of modern luxury aboard the most elegant riverboats in the world, the
American Queen,® American Empress,® American Duchess™
and
American Countess™
. Traveling in the wake of legends, guests are transported to an era
...