Northbound Alaska & Hubbard Glacier
on Radiance of the Seas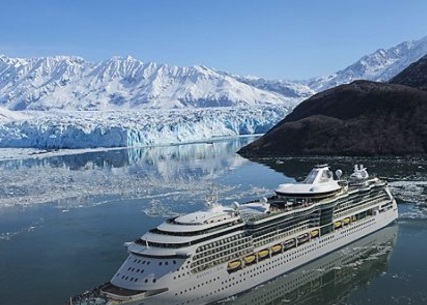 You're in for an off-the-grid explore-a-thon.
Linger longer and wander further in the Last Frontier onboard a ship designed for edge-of-the-map exploration from the Inside Passage to Glacier Bay National Park. Dazzling with the most glass of any Royal Caribbean
®
ship, Radiance of the Seas
®
is perfect for glacier gazing and whale watching when you aren't wandering rugged wilderness paths onshore. And if you're craving the ultimate Alaska adventure, a Cruisetour
...
About Radiance of the Seas
About Royal Caribbean International

Royal Caribbean International is known for driving innovation at sea and has continuously redefined cruise vacationing since its launch in 1969. Each successive class of ships is an architectural marvel and pushes the envelope of what is possible on a cruise ship. Onboard, the global cruise line has debuted countless industry "firsts" – such as rock climbing, ice skating and surfing at sea – to capture the imagination of families and adventurous vacationers alike. Throughout, guests sail on exci
...
Interior Guarantee - Cat. ZI
Interior Guarantee - Cat. ZI
Interior Guarantee - Cat. ZI